Liner Replacement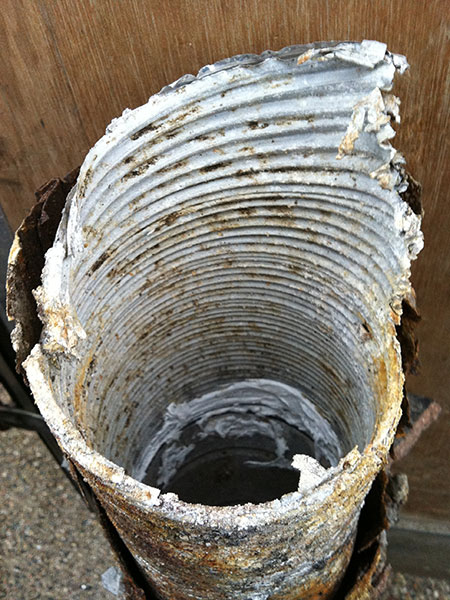 This picture shows corrosion left from acids on the inside of a failed aluminum liner.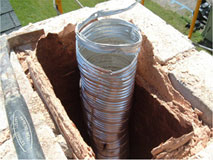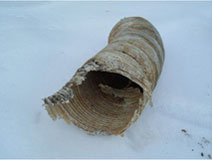 This picture shows where an aluminum liner failed and split. Splits in a liner allow acid-laden condensation into the chimney to attack the existing brickwork.
When you burn natural gas or propane in your heating appliances water vapors containing corrosive acids are produced. Due to these corrosive vapors heating codes require that a metal chimney liner be installed when connecting a new heating appliance to a pre-existing masonry chimney. The minimum code requirement for this liner is a light weight aluminum liner (similar to a dryer vent). These liners are often damaged during installation. The acid-laden condensation from your heating appliances will attack these lightweight aluminum liners causing extensive corrosion. Aluminum liners can have a life expectancy of as little as 3-5 years.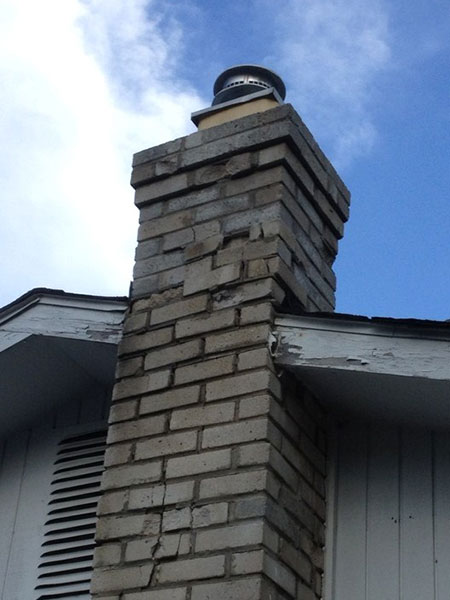 This picture shows damage caused by an aluminum liner that failed, allowing the brickwork to be attacked by acids.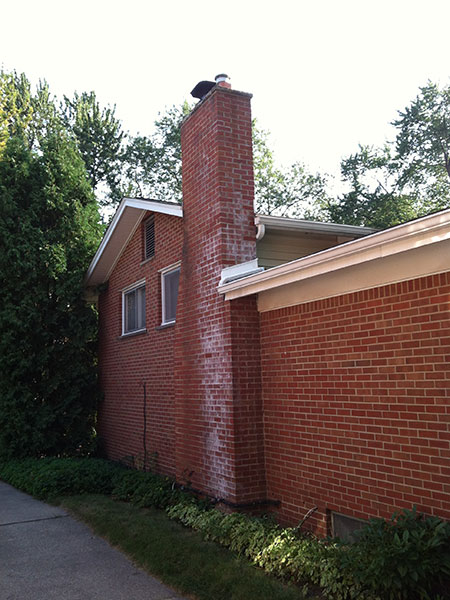 This picture shows corrosion that has eaten its way completely through the brickwork.
Unlined chimneys or chimneys with compromised liners allow the corrosive condensation produced by your heating appliances to cause extensive damage to your masonry chimney. If allowed to continue this corrosive moisture will cause further damage to the wall structure of your home. Damage to your chimney and home from improperly vented heating appliances could wind up costing you Thousands Of Dollars.
In some cases chimneys that are compromised by acidic moisture can be blocked and/or damaged in a way that leads to your heating appliances venting back into the home. This is a cause for concern because in situations like these it could lead to carbon monoxide poisoning of your family. (Symptoms of mild acute carbon monoxide poisoning can include flu-like symptoms, lightheadedness, headaches and vertigo.)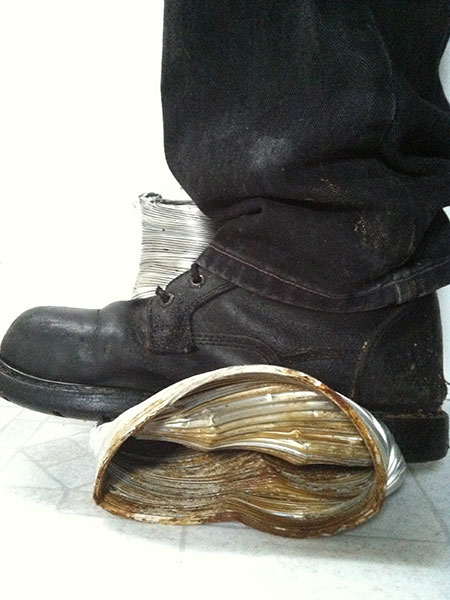 Aluminum chimney liner crushes under stress.

Stainless steel liner is proven tough.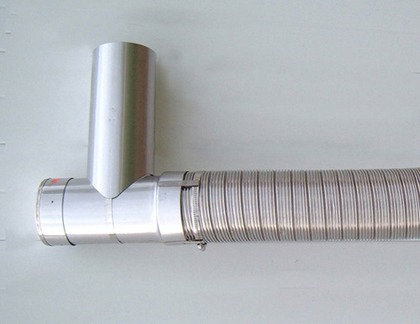 Our company installs only stainless steel chimney liners. These stainless steel liners are heavy gauge and resist damage during installation. Our stainless steel liners carry a lifetime warranty from the manufacturer*
*Warranty is offered by the manufacturer of the liner. Warranty information can be given upon request. Warranty is transferable to the next homeowner per manufacturer.
Providing Service:|Monday - Saturday|8:00 a.m. to 6:00 p.m.